Old Hippies - Old Rockers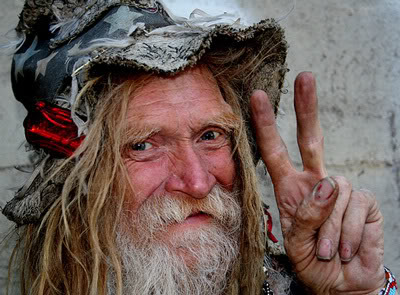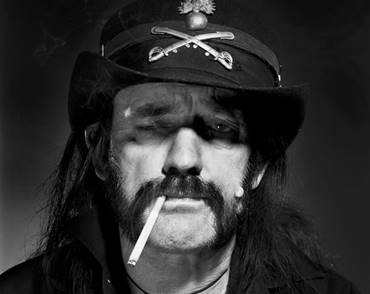 Table of Contents
Bellamy Brothers - Old Hippie Trilogy 1 (of 3):
Old Hippie - Lyrics
From their albums "Howard & David" (20. Juli 1985) and "Best of the Bellamy Brothers" (31. Dezember 1985)



(1) He turned thirty-five last Sunday
In his hair he found some gray
But he still ain't changed his lifestyle
He likes it better the old way
So he grows a little garden in the back yard by the fence
He's consuming what he's growing nowadays in self defense
He gets out there in the twilight zone
Sometimes when it just don't make no sense

(2) He gets off on country music
Cause disco left him cold
He's got young friends into new wave
Buts he's just too friggin old
And he dreams at night of Woodstock
And the day John Lennon died
How the music made him happy
And the silence made him cry
Yeah, he thinks of John sometimes
And he has to wonder why

(Chorus)
He's an old hippie
And he don't know what to do
Should he hang on to the old
Should he grab on to the new
He's an old hippie
His new life is just a bust
He ain't trying to change nobody
He just trying real hard to adjust

(3)
He was sure back in the sixties
That everyone was hip
Then they sent him off to Vietnam
On his senior trip
And they forced him to become a man
While he was still a boy
And behind each wave of tragedy
He waited for the joy
Now this world may change around him
But he just can't change no more

CHORUS

(4) Well, he stays away a lot now
From the parties and the clubs
And he's thinking while he's joggin' 'round
Sure is glad he quit the hard drugs
Cause him and his kind get more endangered everyday
And pretty soon the species
Will just up and fade away
Like the smoke from that torpedo
Just up and fade away

Bellamy Brothers - Old Hippie Trilogy 2 (of 3):
Old Hippie the Sequel - Lyrics
From their albums "Sons of Beeches" (June 27, 1995) and Native American" (August 21, 1995)



(1) He'll be 45 come Wednesday
his gray hair is getting thin
but he's still hanging in there
don't feel too bad for the shape he's in
he's seen yuppies in the White House
but he thinks they're gonna fail
but he just don't trust the president
that never has inhaled
and he prays to God to stop this crime
but it seems to no avail.

(2) Well, he still loves country music
he's been left out in the dark
cause they don't play Merle and George no more
he don't know Billy Ray from Garth
and he's heard of Woodstock II
but it never could compete
cause he was there the day that Hendrix
played the anthem with his teeth
back when all those grunge bands
couldn't even keep a beat.

(Chorus) He's an old hippie
even older than before
wondering what to pay attention to
and what should he ignore
he's an old hippie
still adjusting to the change
he's just trying to find some balance
in a world gone totally insane.

(3) He still thinks back on the 60s
but not in the same way
they've built a wall to his war
then forgot the MIAs
and he's tried to be a 90's man
but is too much of a bore
those fax machines and cell phones
ain't what he was put here for
and in a world selling sex and nudes
he's the last old dinosaur.

(4) Well, he comes on home from work, now
takes some time up with the kids
trying to teach them right from wrong
hopes they don't learn it the way that he did
and his eyes are on the future
but he's looking pretty sad
and with every day that passes
he becomes more like his dad
hopes that when the century turns around
things won't be so bad.
Bellamy Brothers - Old Hippie Trilogy 3 (of 3):
Old Hippie III (Saved) - Lyrics
From their album "Jesus is Coming" (2007)



(1) He'll be fifty-five this weekend
Can't believe he's lived this long
But now he hangs out with the grandkids
Instead of toking on his bong
He still thinks about the crazy days
But thanks his God above
That he traded in the love-ins
For a greater kind of love
He still shoots them that old peace sign,
still gentle as a dove.

(2) He loves all kinds of music
Country rock with a little roll
But nowadays he's partial to
The melodies that save his soul
Life has put him through the wringer
Friends have fallen through the cracks.
And all the trips he's taken
have been to hell and back.
He don't feel that cool no more
But he don't care and that's a fact.

(Ref) He's an old hippie
Getting older every day
But his eyes are on the prize
And his faith ain't gonna stray.
He's an old hippie
He knows what his life is for,
trying to get right with the Man,
before he goes knocking on heaven's door.

(3) He's been confused by the issues
From Vietnam to desert storm.
But he prays every night for
The guys and gals in uniform.
He ain't trying to convert you,
Just glad for your new start.
And he won't be preaching to you,
Like some born again old fart.
He'll just tell you about the love he's found
Deep within his heart.

(4) Well, he skips the crowds and the gatherings
Spends some quiet time alone.
His family is his universe
And heaven is his home.
He's seen and done it all
Been in the belly of the whale
He's looked the devil in the eye
And sent him back to hell
He thanks dear Jesus every day,
That he's lived to tell the tale.
Bellamy Brothers - Old Hippie Trilogy:
Talking Points for the English Language Classroom
Gather information on "hippies", "Woodstock", "the day John Lennon died", "Vietnam"
Describe the old hippie! What makes it difficult for him?
What is a typical hippie like? Draw a picture of him! Go and find all the stereotyoes in the lyrics!
What are the characteristics of the hippie era?
In which respect is he different from the young ones?
Describe his problems?
How can his adjustment problems be explained?
How serious do you consider his problems? What makes you optimistic?
What do you think: Should outsiders like the old hippie be tolerated? What should the old hippie do?
In how far is everyone forced to adapt to changes?
What happened to the hippie values and aims?
Why have the hippies failed (or do you disagree)? Consider their ideas on drugs, sexual freedom, peace and utopian socialism, art and fashion!
Do you think that social change is a problem only for old hippies and rockers?
Do you know other works of art about the adaptation problems of former soldiers?
Point out where the writer of the lyrics does not use correct grammar!
Twenty years later the old hippie has become religious. Which other "careers" would have been possible? Have the Bellamy Brothers been converted to christianity, too?
Make a list: a) In which respect has the old hippie remained unchanged? b) Where has he made a development? (Include the 2 sequels!)
Make a list: What does the old hippie a) like b) dislike?
If the US can be divided into Republicans and Democrats - on which side do the Bellamy Brothers/the old hippie seem to be? How do you know?
Is the old hippie a representative of his "species" or just an individual?
Write another sequel showing the old hippie another 10 or 20 years later!
How do you like parodies of "Old Hippie" such as "Old Yuppie" by David Allan Coe or "I'm An Old Hippy" by Jimmie Carroll? Write your own parody!

Hippie in englischer Wikipedia | Old Hippie in englischer Wikipedia


Bellamy Brothers - Old Hippie Trilogy 1 (von 3):
Old Hippie - Althippie
Übersetzung ins Deutsche von Volker Pöhls

(1)
Letzten Sonntag ist er 35 geworden
In seinen Haaren fand er etwas Grau
Aber er hat seinen Lebensstil immer noch nicht geändert
er mag den alten Stil lieber
Er hat einen kleinen Garten im Hinterhof beim Zaun
Er ißt, was er erntet, heutzutage in Selbstverteidigung
Er geht dahin, wenn es dunkel wird
Manchmal wenn alles keinen Sinn mehr macht

(2)
Er fährt ab auf Countrymusik
Denn Disco hat ihn immer kalt gelassen
Er hat junge Freunde, die auf New Wave stehen
Aber er ist dafür einfach zu alt
Und nachts träumt er von Woodstock
und von dem Tag, an dem John Lennon starb
Wie die Musik ihn glücklich machte
und die Stille ihn zum Weinen brachte
Ja, manchmal denkt er an John
und dann fragt er sich warum

Refrain:
Er ist ein alter Hippie
und er weiß nicht, was er tun soll
Soll er beim Alten bleiben ?
Soll er das Neue aufgreifen ?
Er ist ein alter Hippie
Sein neues Leben ist nur ein Trümmerhaufen
Er versucht niemanden zu verändern
Er versucht nur ganz doll sich anzupassen

(3)
Damals in den Sechzigern war er sicher,
dass jeder gut drauf war
Dann schickten sie ihn weg nach Vietnam
auf seine alten Tage
Und sie zwangen ihn, ein Mann zu werden,
während er noch ein Junge war
Und in jeder Welle der Tragödie
Wartete er auf die Freude
Jetzt mag die Welt um ihn herum sich ändern
Aber er kann sich einfach nicht mehr ändern

REFRAIN

(4)
Ja, jetzt hält er sich meistens
von den Parties und den Clubs fern
Und er denkt, wenn er bei Joggen ist,
daß er froh ist, von den harten Drogen weggekommen zu sein
Denn er und seinesgleichen sind jeden Tag mehr gefährdet
Und ziemlich bald wird seine Spezies
einfach verschwunden sein
wie der Qualm von dem Torpedo
Spurlos verschwunden
Bellamy Brothers - Old Hippie Trilogy 2 (von 3):
Old Hippie The Sequel - Der alte Hippie Teil 2
Übersetzung ins Deutsche von Volker Pöhls
(1)
Er wird nächsten Mittwoch 45,
sein graues Haar wird langsam dünn
aber er hält immer noch durch, fühlt sich einigermaßen gut,
auch wenn er nicht mehr gut in Form ist
Er hat Yuppies im Weißen Haus erlebt,
aber er glaubt dass die es nicht schaffen werden
Er traut einem Präsidenten einfach nicht,
der nie inhaliert hat
[Bill Clinton: "I tried marijuana once. I did not inhale."]
Und er betet zu Gott, dies Verbrechen zu stoppen,
aber es ist anscheinend vergeblich.

(2) Er liebt immer noch Country-Musik,
aber man hat ihn draußen im Dunkeln gelassen
Denn sie spielen Merle und George nicht mehr
Er kann Billy Ray nicht von Garth unterscheiden
Und er hat von "Woodstock II" gehört, aber das war kein Vergleich
denn er war da an dem Tag,
als Hendrix die Nationalhymne mit seinen Zähnen gespielt hat.
[Jimi Hendrix hat am frühen Montagmorgen des 18. August 1969
beim ersten Woodstock Festival gespielt. Er hat Phrasen seines Songs "Voodoo Chile" mit seinen Zähnen
(was seine Spezialität war) gespielt (Min 0:40 - 0:46).
Das ging über in "The Star-Spangled Banner" (ab Min 1:00), dabei spielte er jedoch
nur mit seinen Händen. Siehe hier]
Damals als all diese Grunge Bands noch nicht mal den Takt halten konnten.

Refrain:
Er ist ein Althippie, noch älter als vorher
weiß nicht, was er beachten
und was er ignorieren soll.
Er ist ein alter Hippie,
passt sich immer noch an die Veränderungen an
Er versucht doch nur irgendein Gleichgewicht zu finden
in einer Welt, die total verrückt geworden ist.

(3) Er denkt immer noch zurück an die Sechziger Jahre, aber anders
denn sie haben eine Mauer zu seinem Krieg gebaut und dann die Vermissten vergessen.
[MIA = missing in action]
und er hat versucht, ein Mensch der Neunziger Jahre zu sein,
aber er ist nur ein Langeweiler,
denn Fax-Maschinen und Handys sind nicht seine Welt
und in einer Welt, in der sich Sex und Nackte verkaufen,
ist er der letzte alte Dinosaurier.

(4) Jetzt kommt er von der Arbeit nach Hause,
nimmt sich etwas Zeit mit den Kindern
versucht ihnen Gut und Böse beizubringen,
hofft, dass sie es nicht so lernen wie er
und seine Augen sind auf die Zukunft gerichtet,
aber es sieht ziemlich traurig aus
und mit jedem Tag, der vergeht,
wird er mehr wie sein Papa
hofft, dass es nicht so schlimm wird,
wenn das neue Jahrhundert kommt. 
Bellamy Brothers - Old Hippie Trilogy 3 (von 3):
Old Hippie III (Saved) - Der alte Hippie Teil 3 (Gerettet)
Übersetzung ins Deutsche von Volker Pöhls

(1) Dieses Wochenende wird er 55
Er kann's gar nicht glauben, dass er so lange überlebt hat.
Aber jetzt verbringt er seine Zeit mit seinen Enkeln
statt an seinem Bong zu ziehen.
Er denkt immer noch an diese verrückten Tage,
aber er dankt Gott im Himmel,
dass er die Love-Ins
gegen einer größere Art von Liebe getauscht hat.
Er gibt ihnen immer noch das alte Peace-Zeichen,
noch immer sanft wie eine Taube.

(2) Er liebt alle Arten von Musik
Country Rock mit ein wenig Roll
aber heutzutage ergreift er Partei
für die Melodien, die seine Seele gerettet haben.
Das Leben hat ihn durch die Mangel gedreht,
Freunde sind durch die Risse gefallen.
Und all die Trips, die er unternommen hat,
gingen zur Hölle und zurück.
Er fühlt sich nicht mehr so dermaßen cool.
Aber es ist ihm egal und das ist Fakt.

(Ref) Er ist ein alter Hippie
und er wird jeden Tag älter.
Aber seine Augen sind auf den Preis gerichtet
und sein Glaube wird nicht wanken.
Er ist ein alter Hippie.
Er weiß, wofür sein Leben dient.
Er versucht, mit den Menschen zurecht zu kommen,
bevor er ans Himmelstor klopft.

(3) Er ist verwirrt von den Problemen
von Vietnam bis zum "Wüstensturm".
Aber er betet jede Nacht für
die Jungs und Mädels in Uniform.
Er versucht nicht, dich zu bekehren.
Er ist nur froh über deinen neuen Start.
Und er wird dir keine Predigt halten
wie so'n alter Evangelikaler Sack.
Er wird dir nur erzählen von der Liebe, die er gefunden hat
tief in seinem Herzen.

(4) Er vermeidet Menschenmengen und Treffen
verbringt seine Zeit in Ruhe und allein.
Seine Familie ist sein Universum
und sein zu Hause ist sein Himmelreich.
Er hat alles gesehen und getan,
ist im Bauch des Wales gewesen,
hat dem Teufel ins Gesicht gesehen
und ihn zurück zur Hölle geschickt.
Er dankt Jesus jeden Tag,
dass er am Leben geblieben ist, um davon zu erzählen.

Jethro Tull:
Too Old to Rock 'n' Roll - Too Young to Die - Lyrics
From the album "Too Old to Rock 'n' Roll: Too Young to Die!" (1976)

1.
The old rocker wore his hair too long,
wore his trouser cuffs too tight.
Unfashionable to the end --- drank his ale too light.
Death's head belt buckle --- yesterday's dreams ---
the transport caf' prophet of doom.
Ringing no change in his double-sewn seams
in his post-war-babe gloom.

Now he's too old to Rock'n'Roll
but he's too young to die.

2.
He once owned a Harley Davidson and a Triumph Bonneville.
Counted his friends in burned-out spark plugs and prays that he always will.
But he's the last of the blue blood greaser boys
all of his mates are doing time.
married with three kids up by the ring road
sold their souls straight down the line.
And some of them own little sports cars
and meet at the tennis club do's.
For drinks on a Sunday --- work on Monday.
They've thrown away their blue suede shoes.

Now they're too old to Rock'n'Roll
and they're too young to die.

3.
So the old Rocker gets out his bike to make a ton before he takes his leave.
Up on the A1 by Scotch Corner just like it used to be.
And as he flies --- tears in his eyes ---
his wind-whipped words echo the final take
and he hits the trunk road doing around 120
with no room left to brake.

And he was too old to Rock'n'Roll
but he was too young to die.
No, you're never too old to Rock'n'Roll
if you're too young to die.
Jethro Tull:
Too Old to Rock 'n' Roll - Too Young to Die
Talking Points
Explain "blue suede shoes"!
Portray the old rocker ! What makes it difficult for him?
In which respect is he different from his former friends?
Analyze the meaning of "doing time"! What does it stand for in the context of "married with three kids"?
Check out the song in Songmeanings.com! One commentator writes that the old rocker has but three choices:

a) Staying as he was
b) Changing
c) Going out in a blaze of glory

Explain!
Another commentator writes: It's a song about

loneliness,
loss,
yearning nostalgia and
suicide

. Explain!
What happened to the old rocker on the A1?
Was it an accident or a suicide? Find evidence for both interpretations!
The song was originally intended to be part of a rock musical about an ageing and retired rock star named Ray Lomas, who is trying to commit suicide, but waking up years later to find out that the grease fashion has returned. So the hero does not die. This becomes clear both in the comic accompanying the record and in the lyrics of the following song, "Pied Piper". Do you think the song should be interpreted on its own without further information?
Analyze the different variations of the title line! Which alternative do you favour?
Is this a gloomy, pessimistic song?
Find the alliterations in the lyrics!

The album "Too Old to Rock 'n' Roll" in englischer Wikipedia


Jethro Tull:
Too Old to Rock 'n' Roll - Too Young to Die
Zu alt für Rock 'n' Roll - zu jung zum Sterben
Übersetzung ins Deutsche von Volker Pöhls
1.
Der alte Rocker trug sein Haar zu lang
und seine Hosenaufschläge zu eng
unmodisch bis zum Ende
trank zu leichtes Bier
Totenkopf auf der Gürtelschnalle
Träume von gestern
Der Untergangsprophet des Transport-Cafés
Klimperte nicht mit seinem Geld in seinen doppelt genähten Säumen.
in seiner Vorkriegsbaby Trostlosigkeit

Jetzt ist er zu alt für Rock 'n' Roll, aber zu jung zum Sterben

2.
Er hatte mal eine Harley Davidson und einen Triumph Bonneville.
Er zählte seine Freunde anhand der durchgebrannten Zündkerzen
und er hofft, daß es so weiter geht
Aber er ist der letzte von den BLUE BLOOD GREASER BOYS (Blaublütigen Öljungs)
all seine Kumpel haben lebenslänglich:
verheiratet mit drei Kindern oben an der Ringstraße
Haben ihre Seelen knallhart verkauft
Und einige von ihnen besitzen kleine Sportwagen
und treffen sich bei den Tennisclubtreffen
Sonntags auf ein Bier und Montags auf die Arbeit
Sie haben ihre blauen Wildlederschuhe weggeworfen.

Jetzt sind sie zu alt für Rock 'n' Roll, aber zu jung zum Sterben

3.
Der alte Rocker holt sein Motorrad raus,
um noch eine Tour zu machen, bevor er sich verabschiedet
Auf der A1 bei Scotch Corner so wie früher
Und wie er so dahinfliegt - mit Tränen in seinen Augen -
machen seine windgepeitschten Worte ein Echo auf die letze Einstellung
und er trifft auf die Hauptstraße mit ungefähr 190
und es gibt nichts mehr zu bremsen.

Und er war zu alt für Rock 'n' Roll, aber er war zu jung zum Sterben

Nein, du bist nie zu alt für Rock 'n' Roll, solange du zu jung zum Sterben bist.
George Wilson
Old Hippies Never Die - Lyrics

(1) Here comes Mr. Flower-Power in a cloud of patchouli oil
Silver bells and silver bracelets. Like Jesus wrapped in baco-foil
Catweazle beard and Lennon glasses. Hair worn long at the back & sides
But with every year that passes the bald spot gets so hard to hide

(Chorus)
Old hippies never die
Old hippies never die
They just get weirder as the years go by
Old hippies never die

(2) He's spreading love and understanding. He's far from the madding crowd
He's still dropping out and tuning in. Timothy Leary would've been so proud
He's eating rice. He's burning candles. His nose stuck in a comic book
He's wearing psychedelic sandals that hurt your eyes when you take a look

Mirror, mirror on the wall
Why don't you tell him what you see?
That kaftan passed its sell-by date
Way back in nineteen-sixty-three

(3) Her maiden name was Rosie Brooks he calls her Sweet Miss Discipline
A rose by any other name still looks like something that the cat dragged in
Pass the hat and pass the reefer and watch the dreams go up in smoke
He's a fifty-eight-year-old teenager so sad that he can't see the joke

George Wilson
Old Hippies Never Die
Alte Hippies sterben nie
Übersetzung ins Deutsche von Volker Pöhls

(1) Da kommt Mr. Flower-Power in einer Wolke von Patschuli Öl
Silberne Glöckchen und silberne Armreifen. Wie Jesus eingewickelt in Frischhalte-Folie
Fusselbart und Lennon-Brille. Haare hinten und an den Seiten lang
Aber mit jedem Jahr, das vergeht, sind die kahlen Stellen schwerer zu verstecken

(Refrain)
Alte Hippies sterben nie
Sie werden nur mit den Jahren immer wunderlicher

(2) Er verbreitet Liebe und Verständnis. Er ist weit weg von der verrückten Menge
Er flippt immer noch aus und stellt sich auf alles ein. Timothy Leary wär so stolz auf ihn gewesen.
Er isst Reis. Er brennt Kerzen ab. Steckt seine Nase in Comics.
Er trägt psychedelische Sandalen; das tut in den Augen weh, wenn man hinguckt.

Spieglein, Spieglein an der Wand
warum sagst du ihm nicht, was du siehst?
Der Kaftan da hat sein Haltbarkeitsdatum
schon 1963 überschritten

(3) Ihr Mädchenname war Rosie Brooks. Er nennt sie "Süßes Frollein Disziplin"
Die Rose, die jetzt einen anderen Namen hat, sieht aus wie etwas, das die Katze reingeschleppt hat
Gib den Hut herum und reich den Joint weiter und sieh zu, wie die Träume sich in Luft auflösen
Er ist ein 58jähriger Teenager. So traurig, dass er den Witz nicht verstehen kann.

Peter, Paul and Mary:
Old Enough (Ode To An Aging Rocker) - Lyrics
From the album "Lifelines" (1995)



Lately I've been picking up strange vibrations
I hear my music now on oldies stations
Put out a CD called "the best of what I was"
My picture's on the cover and no one knows

Just when you think you've got the wisdom of the ages
Nobody seems to want to turn your pages
I used to think I was the cat's pajamas
Now I'm about as hip as Fernando Lamas

(cause I'm) Old enough
Old enough to be your father
Old enough
Old enough (and then some)

And now my kids are taking me to the shows
There's hip-hop, rap, grunge music I don't know
I like to think I'm still part of the crowd
But, how can they hear the lyrics
When the music is so loud?!

I dig rock and roll music
(I been saying that for a while)
But I wonder if you knew
That rhythm & blues begat the rock and roll style?
And just like that, way before rap,
Woody Guthrie spread the news
He told it straight, let us relate
This "Talking Union Blues":

Well if you want higher wages, let me tell you what to do
You've got to talk to the workers in the shop with you
You got to build you a union, got to make it strong
But if you all stick together, boys, it won't be long
You get shorter hours, better working conditions
Vacations with pay, take the kids to the seashore

Well I remember I was seventeen
I was a Birmingham High School rock and roll king
The paper talked about how I'd strut my stuff
I'd like to read it, but my arms aren't long enough

I kinda like my new senior status
I don't even care what the latest fad is
My g-generation's rediscovered me
And now I'm on the cover of "Modern Maturity"

Peter, Paul and Mary:
Old Enough (Ode To An Aging Rocker)
Alt genug (Ode an einen alternden Rocker)
Übersetzung ins Deutsche von Volker Pöhls

In letzter Zeit habe ich so merkwürdige Schwingungen bemerkt
ich höre meine Musik jetzt auf Oldie Sendern
ich habe eine CD rausgebracht, die heißt "Das Beste von dem, was ich mal war"
Mein Bild ist auf dem Cover und keiner kennt mich

Wenn man denkt, man habe die Weisheit des Alters,
will sich anscheinend niemand mehr deinen Kram ansehen
ich dachte früher, ich wäre der Größte.
Jetzt bin ich ungefähr so angesagt wie Fernando Lamas.

denn ich bin alt genug
alt genug, um dein Vater zu sein
alt genug
alt genug (und noch ein bißchen mehr)

Und jetzt nehmen mich meine Kinder mit zu den Konzerten
Es gibt Hip-Hop, Rap, Grunge Musik, was weiß ich
Ich glaube gerne, dass ich immer noch ein Teil der Menge bin,
aber - Wie können sie die Texte verstehen,
wenn die Musik so laut ist?!

Ich stehe auf Rock and Roll Musik
(das sage ich jetzt schon ziemlich lange)
aber ich weiß nicht, ob du wusstest,
dass der Rock and Roll aus dem Rhythm and Blues hervorgegangen ist?
Und einfach so, lange vor dem Rap
hat Woody Guthrie die Neuigkeit verbreitet.
Er hat es deutlich gesagt, lass uns von
diesem "Talking Union Blues" berichten:

Also, wenn ihr höhere Löhne wollt, dann kann ich euch erzählen, was ihr tun müsst.
Ihr müsst mit den Arbeitern in euerm Betrieb reden
Ihr müsst eine Gewerkschaft aufbauen, sie stark machen
Aber wenn ihr alle zusammenhaltet, Jungs, dann dauert es nicht lange
Dann kriegt ihr eine kürzere Arbeitszeit, bessere Arbeitsbedingungen,
Bezahlten Urlaub und ihr könnt mit euren Kindern an die Küste fahren.

Ich erinner mich, ich war siebzehn
ich war der Rock and Roll König der Birminghamer Oberschule
Die Zeitung berichtete, wie ich zeigte, was ich draufhatte
Ich würde das gerne noch mal lesen, aber meine Arme sind nicht lang genug

Ich mag eigentlich meine neue Stellung als Senior.
Mir ist es sogar einerlei, was die neuest Mode ist.
Meine G-generation hat mich neu entdeckt
und jetzt bin ich auf dem Titelblatt von "Reif aber Modern"

Bellamy Brothers:
Old Hippie Christmas - Lyrics
From the album "Merry Christmas and a Happy New Year" (1996)



(1) Well, it's that time of year again
Everybody's runnin' round
Decoratin' everything
Before the fat man comes to town
Meanwhile at the commune
He's gettin' ready too
He's tie-dying t-shirts
Makin' love beads just for you
He's trimmin' up his favorite tree
Tokin' what he grew

(2) Well, he's got the 8 track blastin'
Incense burns by candlelight
Gene Autry's singin' Rudolph
the Grateful Dead do Silent Night
And he's seen the evening news
And the prospects still look dim
But solutions for the planet
He knows start right here with him
So he'll visualize this sacred night:
A world that ain't out on a limb

(Chorus)
Yeah, it's an old hippie Christmas
Weather's cold and hearts are warm
Mama smokes a turkey
While daddy smokes the farm
It's an old hippie Christmas
Just full of yuletide fun
Jesus must've been a hippie
Peace and love to everyone

(3) Well, the kids make up their wishlists
Sunshine wants the A-bomb banned
Rainbow wants to go to Frisco
In an old Volkswagen van
And the black lights and the lava lamps
Are flashin' all about
And Santa in his sandals
leaves us little doubt
That Christmas time is almost here
And it's gonna be far-out

Bellamy Brothers - Old Hippie Christmas:
Weihnachten beim Althippie
Übersetzung ins Deutsche von Volker Pöhls

(1) Es ist wieder mal die Zeit gekommen
alle rennen herum
und schmücken alles,
bevor der dicke Mann in die Stadt kommt
Unterdessen in der Gemeinde
macht er sich auch bereit.
Er batikt T-Shirts
und macht Liebesperlenketten speziell für dich
er macht seinen Lieblingsbaum zurecht
und kifft, was er angebaut hat.

(2) Bei ihm dröhnt die 8-Spur-Kassette
Weihrauch brennt bei Kerzenschein
Gene Autry singt "Rudolph",
die Grateful Dead singen "Stille Nacht" [Reference to the bootleg "Silent Dead"?]
er hat die Abendnachrichten gesehen
und die Aussichten sind immer noch trübe.
Aber Lösungen für den Planeten
starten, das weiß er, genau hier bei ihm
deshalb stellt er sich diese heilige Nacht so vor:
eine Welt, die nicht in einer schwierigen Lage ist.

(Refrain)
Ja, es ist Althippie-Weihnachten
das Wetter ist kalt und die Herzen sind warm
Mama räuchert einen Truthahn
während Papa die Farm räuchert
es ist Althippie-Weihnachten
ganz voll mit Weihnachts-Spaß
Jesus muss ein Hippie gewesen sein
allen Frieden und Liebe

(3) Die Kinder schreiben ihre Wunschzettel
Sunshine wünscht sich, dass die Atombombe verboten wird
Rainbow wünscht sich, nach Frisco zu fahren
in einem alten Volkswagen-Bus
und die schwarzen Lichter und die Lavalampen
blinken überall
Und der Weihnachtsmann in seinen Sandalen
läßt wenig Zweifel daran,
dass die Weihnachtszeit beinahe gekommen ist
und sie wird super werden!