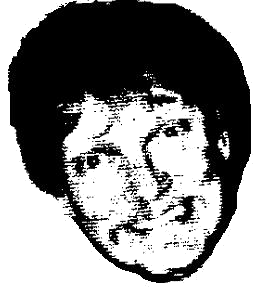 Literarische Personendiagramme
von Romanen/Theaterstücken/Filmen

Personendiagramme bieten die Möglichkeit, die Haupt-Strukturen eines Werkes auf einer einzigen Seite zusammenzufassen.
Bei der gleichzeitigen (zweidimensionalen) Abbildung verschiedener Kriterien gilt es, möglichst gute Kompromisse zu machen.
Zugunsten der Übersichtlichkeit sollte auf Vollständigkeit (nicht alle Personen/Beziehungen) verzichtet werden. Die Darstellung von Veränderungen im Zeitablauf ist schwer zu realisieren.
Was über technische Daten wie Namen und Abstammung hinausgeht, ist subjektiv: Also gerne das Schaubild verändern und optimieren!
Selbstverständlich sollen große Werke nicht nur auf solche Schaubilder reduziert werden.

Drucken eines Schaubildes:
Rechte Maustaste - Grafik kopieren - auf leerer Seite z.B. in Word oder Powerpoint einfügen - ausdrucken.
Oder: Klick auf Schaubild - Rechte Maustaste - Grafik anzeigen - Oben rechts Icon mit 3 Balken - Menü öffnen - Drucken.



Inhalt sortiert nach Werk








Inhalt sortiert nach Autor







Walter Kempowski: Deutsche Chronik
Arthur Schnitzler: Liebelei / Christine
Graham Swift: Mothering Sunday, Ein Festtag
Theodor Fontane: Unterm Birnbaum
Sven Regener: Magical Mystery
John Huston: Denen man nicht vergibt
Iwan Turgenjew: Erste Liebe
Fjodor Dostojewski: Der Spieler
Mathew Quick: Silver Linings Playbook
Siegfried Lenz, Es waren Habichte in der Luft
Siegfried Lenz, Deutschstunde
The Hitchhiker's Guide to the Galaxy
Monsieur Claude und seine Töchter
Die neuen Leiden des jungen W.
David Lean's Movie "Doctor Zhivago"